Dublin Travel Guide
Dublin is the capital city of Ireland, located on the eastern coast of the island. It is the largest city in Ireland and serves as the political, cultural, and economic center of the country. Dublin has a rich history that dates back to Viking times, and it has played a significant role in Ireland's development over the centuries.
If you're visiting Dublin, here is some practical information which you may find useful.
What's the best time to visit Dublin?
Dublin experiences a temperate maritime climate, characterized by mild winters and cool summers. The city is known for its frequent rainfall throughout the year, so packing an umbrella or raincoat is always advisable. However, certain months offer more favorable weather conditions than others.
One of the key considerations when planning your visit to Dublin is the tourist season. The summer months of June to August are generally popular among travelers due to longer daylight hours and a vibrant atmosphere. During this time, you can enjoy outdoor activities such as exploring parks and gardens or attending music festivals like Longitude or Forbidden Fruit.
If you prefer fewer crowds and milder temperatures, spring (March to May) and autumn (September to November) are excellent choices. These shoulder seasons offer pleasant weather for sightseeing without the overwhelming influx of tourists. Additionally, you may have better chances of finding discounted accommodation during these periods.
Another factor worth considering is specific events or holidays that may appeal to your interests. For instance, if you're a fan of St. Patrick's Day festivities, visiting Dublin in mid-March will allow you to immerse yourself in the city's renowned celebrations.
Ultimately, the best time to visit Dublin depends on your personal preferences and priorities. Whether you seek vibrant energy or peaceful exploration, this captivating city offers something for everyone year-round.
Do I need a travel adapter for Ireland?
Ireland uses the Type G electrical plug, also known as the British standard BS 1363 plug. This plug has three rectangular prongs, with one of them being slightly larger than the others. The standard voltage in Ireland is 230 volts, and the frequency is 50 Hz.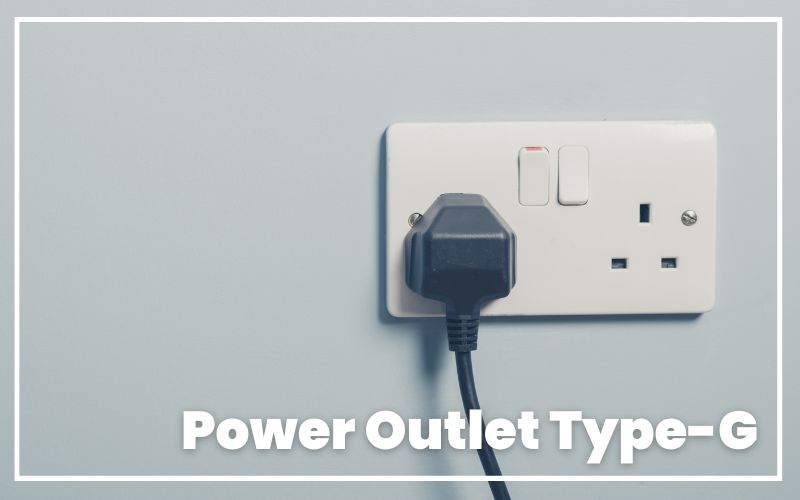 If your home country uses a different type of plug or has a different voltage and frequency, then yes, you will need a travel adapter to use your electrical devices in Ireland. The travel adapter will allow you to plug your devices into Irish power outlets and ensure they function properly and safely.
It's always a good idea to check the specific electrical requirements for your devices and compare them to the electrical standards in Ireland before you travel.
How do I get from Dublin Airport to Dublin city center?
Dublin Airport is located in Collinstown, near Swords, approximately 10 km north of Dublin City Center.
There are different ways to get to and from Dublin Airport by bus, taxi, car or private transfers.
Dublin Airport to Dublin City by Bus
Dublin Airport is well-connected to the city center by various bus services. Dublin Airport is accessible by over 1,000 buses and coaches daily, reaching many areas in and around Dublin and towns and cities across Ireland.
Dublin Bus
Several Dublin Bus routes also serve the airport, including route 16, 41, 102, and more. These buses offer a more budget-friendly option.
Aircoach
Aircoach is a private bus service that operates between Dublin Airport and various locations in Dublin and surrounding areas.
Dublin Express
If you're flying into Ireland and want to get straight to Dublin City Center from Dublin Airport, Dublin Express provides the fastest way to get to Dublin City Center. The bus stops are directly outside of Terminals 1 and 2, so no matter which terminal you land in, there will be a coach right outside the door when you exit. 
Car Rental from Dublin Airport to Dublin City
If you prefer to drive yourself, various car rental companies have desks at the airport. You can rent a car and drive to your destination in Dublin or other parts of Ireland.
Taxi from Dublin Airport to Dublin City
Taxis are readily available at the airport. Taxi ranks are located just outside the arrivals areas of both Terminal 1 and Terminal 2.
The journey from Dublin Airport to Dublin City Center typically takes around 20 to 30 minutes, depending on traffic. 
The cost of the taxi fare will also depend on the specific location in the city center, as fares are usually calculated based on distance. As a rough estimate, you can expect the taxi fare to be between €25 to €35.
Private Transfers from Dublin Airport to Dublin City
There are also private shuttle services and pre-arranged airport transfers available. These can be booked in advance, and the driver will meet you at the arrivals area with your name on a sign.